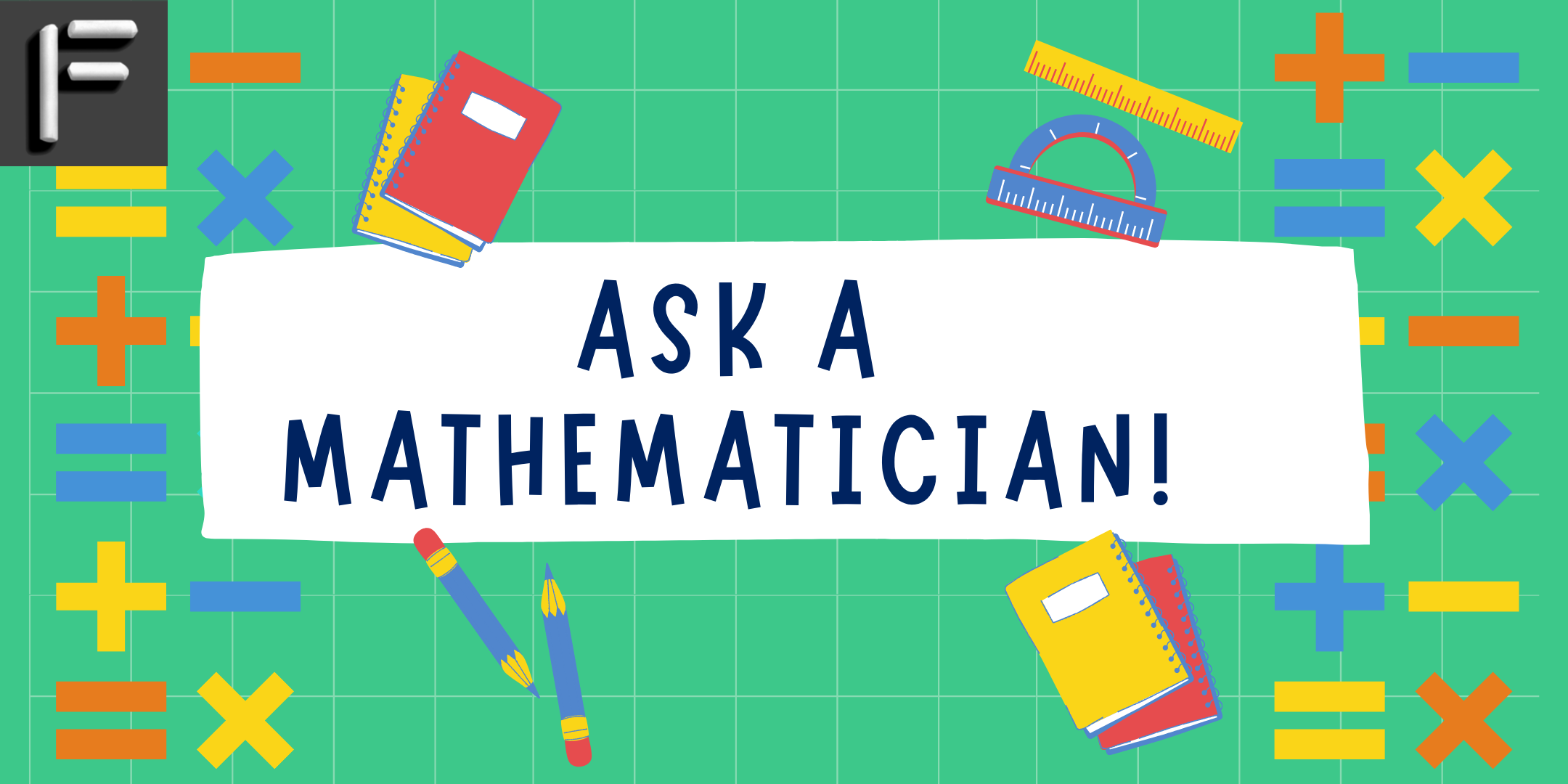 About
The Ask a Mathematician (AAM) program brings 'real' mathematicians into your classroom virtually. 
The purpose of these visits is to inspire your students to see math in a whole new way and to give them a chance to interact with mathematicians from academia and industry. 
Grades
Currently this program is aimed at students in grades 4 – 10. If you are interested in a visit for a different grade level please fill out the form below and select "Other" for grade and provide us with details for consideration.
Format
This program uses Zoom to bring a mathematician virtually into your classroom for a 1-hour visit. During the visit the mathematician will speak about their field of research, some of the 'real world' applications of their work, and provide students with a chance to ask questions.
Cost
There is absolutely no cost for this program to teachers.
All we ask is, after your visit, you fill out a short survey to help us improve the program and so we can apply for funding to keep the program free.
Booking a Visit
You can use the form below to request a visit. If your class is selected for a visit you will receive an email with further details from a member of our team.
Requesting a Visit
Sign Up for the Mailing List
The Fields Institute is proud to offer two main programs for elementary classrooms and educators: (1) Ask a Mathematician: brings math experts live into the classroom (virtually) to talk to students about what they do and spread the joy of mathematics. (2) Teacher programs including Foundational modules (for teachers looking to boost their math skills and dive into why the math we teach works the way it does) and Enrichment modules (for teachers who want to learn new and interesting math facts they can bring back into their classroom). We are also working on some large scale programs for students, additional static content on our website, and resources to help educators learn and teach math. If you are interested in being contacted when new programs become available please fill out this form. We are also looking for individuals who might be interested in helping us create/present materials. Please feel free to send this form to anyone you feel might be interested and you are welcome to reach out to Pamela Brittain, Academic Coordinator at [email protected] for more information.
Click on a presenter's name to learn more and find valuable information in preparation for your visit (if booked)
Acknowledgement and Thanks
Our sincere thanks to the Math Knowledge Network for providing funding and support for this program